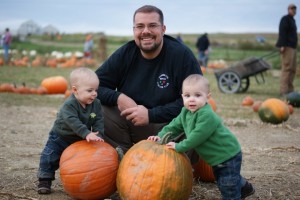 Greetings, my name is Justin Beckwith. I am a Product Manager at Google, where I help make the cloud. I used to work at Microsoft, where I also helped make the cloud. I like to make things. I'm trying to make it easier to develop applications for the cloud. Over the years I've solved a lot of interesting problems. I would like to use this blog to share those answers with others, and hopefully start some interesting discussions.
Online Profiles
Twitter:
http://twitter.com/justinbeckwith
LinkedIn:
http://www.linkedin.com/in/beckwith
StackOverflow:
http://stackoverflow.com/users/178236/justin-beckwith
GitHub:
https://github.com/JustinBeckwith/
Publications
Cois, C. A., Beckwith, J., Wrubel, J., Herrman, J., VTE: The Virtual Training Environment - Advanced Virtual Lab Authoring and Delivery. Proceedings of the 2nd International Conference on Computer Supported Education (CSEDU), Valencia, Spain, April 2010, Volume 1 pp. 208-214.
Speaking